Red Herring
The Red Herring is a discharge of Melancholia. It flows along the dark fluids right from the SPLEEN.
'The fish is in the darkness' - I was told one night.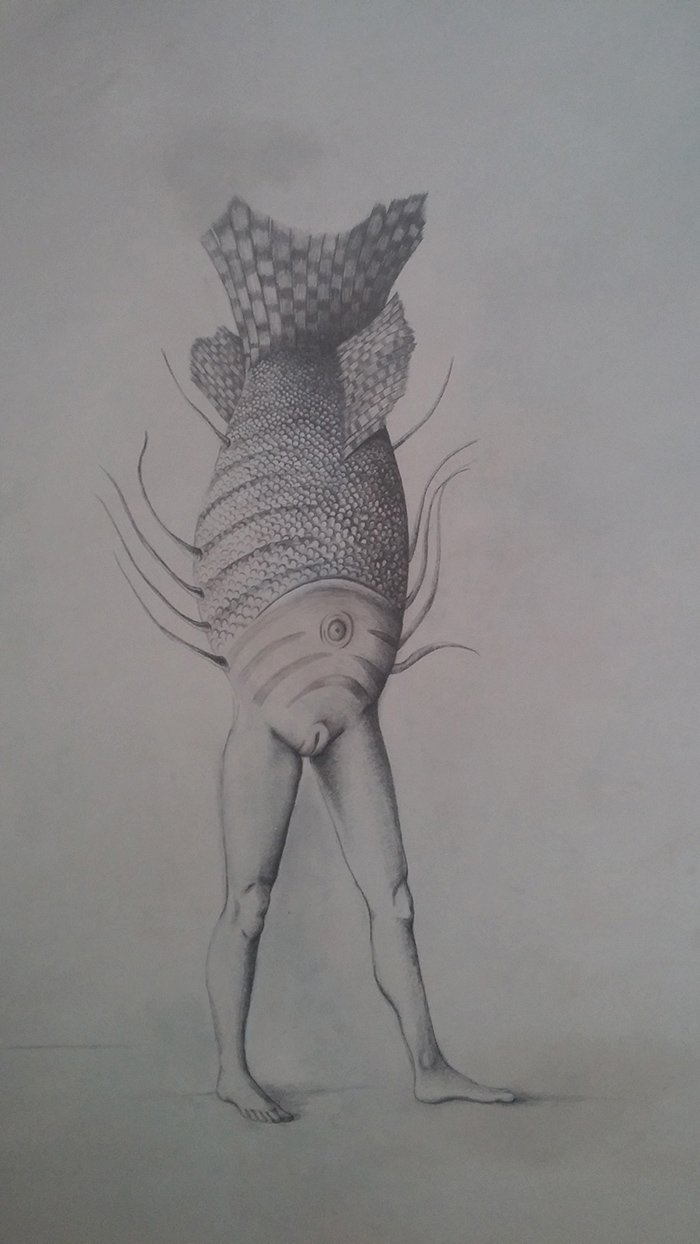 A kind of Red Herring | pencil on plywood
Red Herring is also a strategy of confusion
Red Herring confusing the hunters | oil on canvas
They say the red herrings do not exist. Instead it is a false trail; a clue or piece of information which is intended to be misleading or distracting.

By the way, did you know that SPLEEN is ŚLEDZIONA in Polish? And that ŚLEDZIONA is composed by two words = ŚLEDŹ (herring) + ONA (she)?
The fish comes out of darkness...
Red Herring Tarot Card | ink pen on paper